Who are we & What we offer
---
SmartZone Digital Marketing Agency
We are a team of professionals in digital marketing. We specialize in helping businesses get relevance on search engines and social media using various digital marketing outlets. Our agency, Smartzone Digital specializes in Search Engine Marketing (SEO), Pay-Per-click Services (PPC), and Social media Marketing (SMM). We are invested heavily in our work to deliver the best results and we treat all our clients with equal priority. We have packages for small, medium-sized, and large enterprises. Our professionals will help your businesses get a positive return on investment.
Our team of creative thinkers and problem solvers is dedicated to pushing the boundaries of what's possible in the digital marketing world by helping new or existing companies and brands achieve their goals. At Smarttone Digital we use our experience from working with large global companies to drive creative innovations that deliver real results.
Our team constantly monitors the emergence of new online marketing technology, which we make sure to implement in new projects. We put in the work to drive good results for every project, that's fit for start-ups or innovating existing companies. The approach to each new project, is we treat every client equally, regardless of company size and budget. Book a meeting with an expert to learn and understand how you can drive traffic to your business.
Our Team
---
SmartZone Digital Marketing Team Experts
Search engine optimization (SEO)
SEO marketing team
We have SEO experts ready to perform page optimization on your website to ensure that your search results are relevant, create a positive user experience, and increase your website's traffic, leads, and brand awareness. Using our tested and proven SEO strategies.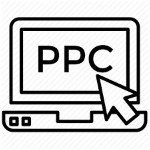 Pay-per-click advertising (PPC)
Pay Pert Click Marketer
A pay-per-click expert responsible for planning and optimizing the effectiveness of your online advertising campaign will advise you on how to maximize the results of your PPC campaign with search engines such as Google AdWords and Bing Ads. Analyze trends and make data-based decisions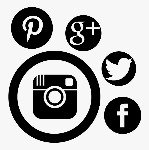 Social media marketing (SMM)
Social Media Marketing expert
A social Media Manager for the development of new social media strategies and campaigns. Manage your budget for social media posts and pay-per-click (PPC) ad promotion. Track your data and analyze the performance of your social media campaigns.
Content marketing
Content writer / marketer
A content marketer responsible for inbound marketing strategies to build brand identity and online presence through the creation and distribution of multimedia content on the web. This includes developing content strategies, building an online community, and tracking the growth of that community.
Email marketing
Email Marketing expert
Email marketing professionals for creating and monitoring various email marketing campaigns. Make sure your email design and layout are optimized and compatible with users and mobile. Proofread important messages inside and outside the email template.
Web designers
Web Designer
Our web designer is responsible for creating the design and layout of a website or web pages. Planning, creating and coding internet web pages. Often, it combines text with audio, images, graphics, and video clips.
What Our Users Say
---
Read some comments from our satisfied customers.
A team of professionals in digital marketing. They know what they are doing. The escalation was handled professionally and addressed the issue. We are grateful and highly recommend this agency.
I love this agency, SmartZone Digital has kept our company in Google's 1st page, keeping our phones ringing and our website providing excellent return on investment. I highly recommend SmartZone Digital! Thank You
I would like to take a moment to let you know how happy we are. They have excellent knowledge of SEO best practices and optimization strategies. Most importantly, the results were obtained. This is an undeniable means. Thank you
Within a short four months, we were ranked on Google's first page for some keywords. With two years of working with SmartZone Digital, we are confident that we will have the placement we need to reach our full potential. I recommend them to serious online businessmen
Request a Free Quote
---
Request a free quote and get a great experience boosting your companies online presence only at SmartZone digital.