Katy Internet Marketing Agency
---
The combination of digital marketing services enables your company to expand rapidly and set itself out from rival companies in your sector.
Smartzone digital is a marketing agency based in Katy TX, providing internet marketing services to businesses and brands. We work hard to support our clients in expanding their online presence and enhancing their lead-generating tactics through various digital marketing channels.
It is important for companies to know that consumers now have access to the internet 24 hours a day, 7 days a week. In the United States, adults now enjoy more than 6 hours of digital media each day, excluding those whose jobs require them to use it.
How can internet marketing convert these users into paying clients?
There is only one way, through digital marketing channels. We provide the best internet marketing services in Katy, Texas, and explore many different marketing channels to drive online traffic to your website. Your website should act as a 24/7 online sales force because it is perhaps your most significant marketing asset. The digital marketing team at Smartzone agency will work with you to create an online marketing plan that will bring in more targeted visitors who will become leads and customers. Message us to know more
Why is Digital Marketing Important for companies in Katy, TX?
Digital marketing is important because it connects a business with its customers in the same area and worldwide effectively. And it cuts across many different industries.
It connects businesses with ideal customers through Search Engine Optimization (SEO), Pay Per Click Ads (PPC), Social Media Marketing (SMM), Email marketing, and many other digital marketing strategies.
We have all the Internet marketing experts and tools in our team to help any online business experience the real meaning of growth and an influx of new customers on a daily basis. Depending on your business niche, we help businesses based in Katy to enjoy the benefits of internet marketing solutions.
Our Katy Digital marketing Services
---
SEO
We can do more than just optimize for your businesses. Good SEO requires a big picture of your website's structure, content, and backlinks. As a digital marketing firm in Katy, TX, we ensure top rankings through keyword-focused on-page and off-page SEO strategies.
Paid Advertisement
Our internet marketing agency in Katy guides potential customers, from clicks to conversions. We assist you in creating and enhancing the efficient goal-achieving procedure that generates leads for your company straight from Google Ads, Facebook Ads, and other sources.
Web Development
Create responsive web designs that adapt seamlessly with the goal of maximizing conversions. our digital marketing company helps you build the pages, publish the content to your audience, bring your website to the top, and find new online opportunities for growth in Katy, Texas.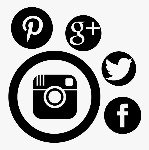 Social Media
You can pay for traffic from social media, but you can't pay for organic audience. Smartzone online marketing professionals are focused on providing social media content that your audience wants more. Tailored, scheduled social media posts for your business.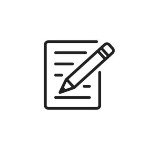 Content Marketing
This service is responsible for inbound marketing strategies to build brand identity and online presence. Through the creation and distribution of multimedia content on the web. This includes developing content strategies, building an online community.
Email Marketing
When presentation, content, and value are perfectly aligned, conversions take place. We are aware of how to improve the measures. Until we find a message that wows your audience and influences them to convert for businesses, we must create, test, and attempt again.
Why Internet Marketing In Katy?
---
Houston is 30 miles to the west of Katy, Texas. The metropolis has a small-town vibe. It does, however, have all the amenities of a large metropolis. Consequently, there are numerous enterprises actively operating in the area.
Both locals and tourists may find much to do in Katy. For instance, the family-friendly Texas Typhoon Waterpark is a pleasant amusement park. The Katy Mills Mall is a sizable retail center with a wide variety of shops and restaurants.
Enhancing your digital marketing strategy is essential with all the new growth chances in Katy, Texas. Your company's success is what Smartzone Digital Marketing experts seek to achieve. We'll develop a marketing strategy that is focused on results and helps you overcome obstacles. Our digital marketing consultants are skilled in ensuring the success of your plan. bringing in additional clients and sales, to sum up.
Testimonials
---
Read our customers comments
A team of professionals in digital marketing. They know what they are doing. The escalation was handled professionally and addressed the issue. We are grateful and highly recommend this agency.
I love this agency, SmartZone Digital has kept our company in Google's 1st page, keeping our phones ringing and our website providing excellent return on investment. I highly recommend SmartZone Digital! Thank You
I would like to take a moment to let you know how happy we are. They have excellent knowledge of SEO best practices and optimization strategies. Most importantly, the results were obtained. This is an undeniable means. Thank you
Within a short four months, we were ranked on Google's first page for some keywords. With two years of working with SmartZone Digital, we are confident that we will have the placement we need to reach our full potential. I recommend them to serious online businessmen
Request a Free Quote
---
Request a free quote and get a great experience boosting your companies online presence SmartZone SEO.